COMMERCIAL PROPERTY INSPECTIONS
Inspections on large commercial buildings are managed by the buildings appointed project management company. For small to medium sized commercial properties, including individual factories, group complexes and small shopping centres, these often require an inspection prior to a sales transaction or for a specific concern (safety or otherwise) or most commonly to identify current and potential preventative maintenance for the property enabling a plan and budget to be considered for that maintenance, we can provide a maintenance schedule highlighting short and long term plans.
Feel free to contact us or call 0409 906 688 or email us at [email protected] and we will call you to discuss your specific requirements.
Here is an example of Non-Compliance (Fire Equipment and associated signage blocked by a large pot plant).
For many examples of common (and not so common) building defects that we find during our inspections, please visit our blogs page.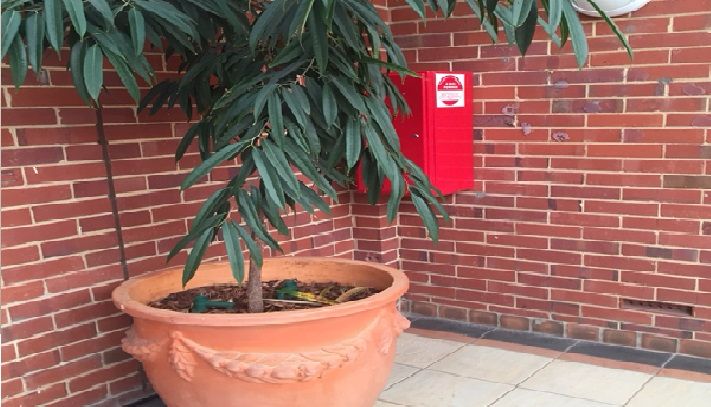 AFFORDABLE BUILDING INSPECTIONS PROTECTING YOUR BIGGEST ASSET!